The Form Factory
With the version 3.13.0 we have added a Form Factory to visForms where you can create a form including all its fields in one administration view. The aim of this tool is, to provide a central view, where you can make all the most important basic form and field definitions at one place in order to create a complete form very fast. You can even create demo data for the form, if necessary.
The form factory includes ready field lists for different form types, which let you get started even faster. Just select the ready field list which suits you best and adapt it with a few mouse clicks to your requirements (remove field, add other fields, change field types, names and labels.) If you want to create a custom form just start with the list "Custom Form" which "only" comprizes a reset and a submit button.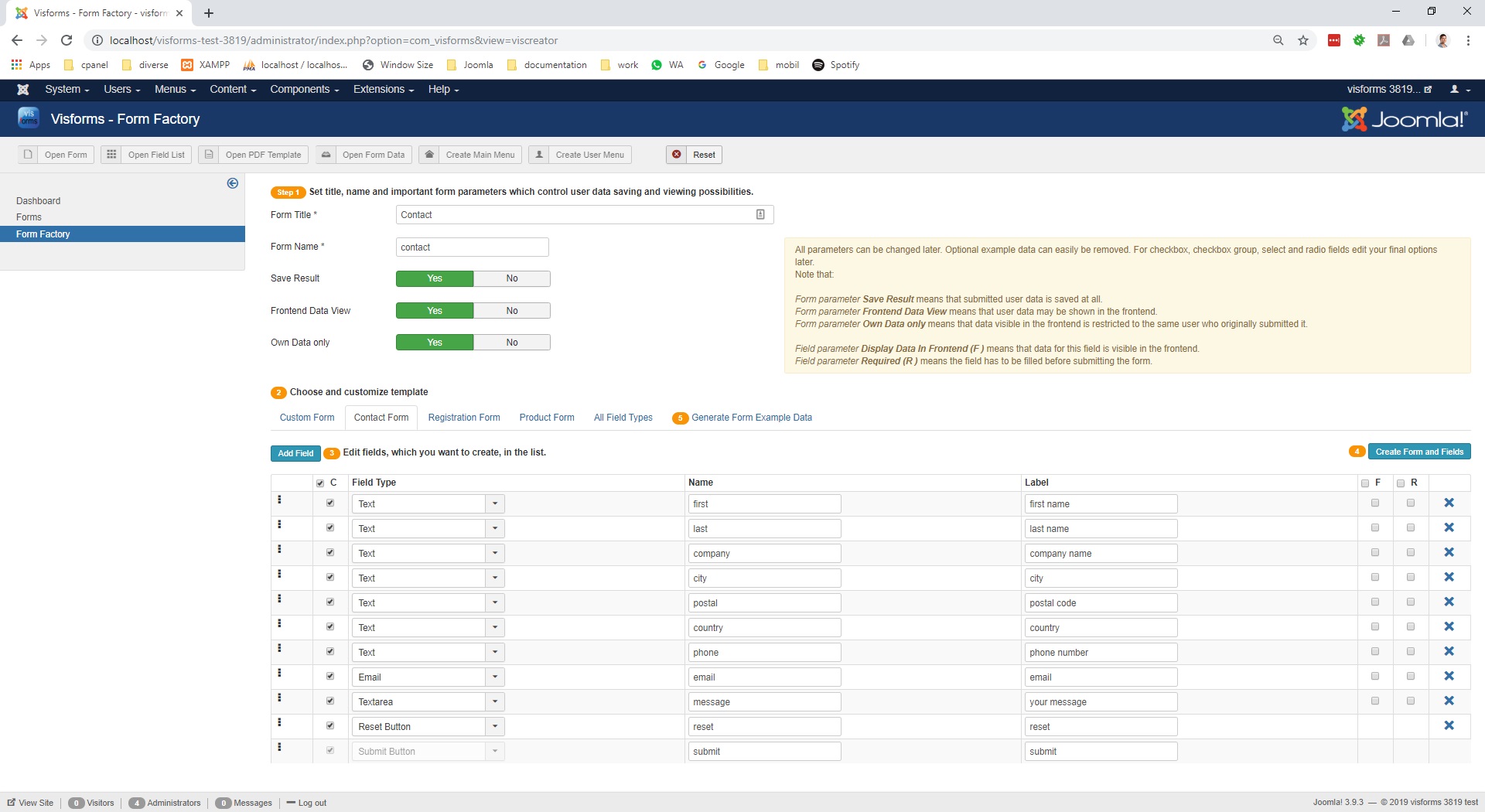 You just enter a form title and name, decide whether you want to store submitted forms in the database and create a list with all the fields which you want to add to the form in the same view. You can then create the complete form with one click.
For each field you just make the basic settings (type, name, label, required) in a well structured list. After the form was created, you can finalize and customize the fields, using the wide range of field options provided by visForms, in the field configuration, individually.
Equally you can finalize and customize the form options in the form configuration, where you have access to the wide range of form options provided by visForms, after the form was created.
After the form was created, you can add demo data. This comes in handy, for example, if you want to create and test PDF-Template for this form.